WipeDrive
WhiteCanyon's flagship product, WipeDrive, completely erases all hard drive information, including your operating system (you can save your OS with SystemSaver). WipeDrive is so effective that the United States military, NASA, and IBM trust it, and is the only NIAP certified permanent data deletion software.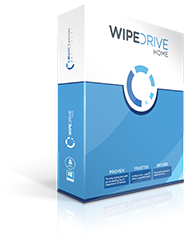 ---
WipeDrive Small Business
One of only five tools approved by the United States Department of Defense to provide a full hard drive wipe. WipeDrive Small Business is also used by NASA, IBM, and over 120 financial institutions, military branches, governments, large corporations, and more.
Supports RAID, SCSI, and SATA drives.
Clears data at 200 - 400% faster than the smaller version of WipeDrive.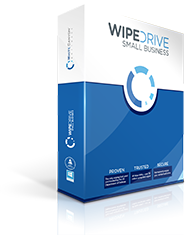 ---
WipeDrive Enterprise
WipeDrive allows corporations and government entities to permanently and securely erase data from hard drives, removable media, and mobile devices, providing a cost-effective, secure, and socially responsible way of recycling and retiring computer storage. WipeDrive is the world leader in secure data destruction.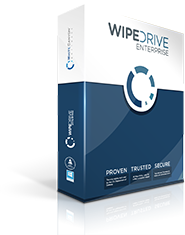 ---
SecureClean
Many businesses and homes need a regularly clean hard drive rather than a simple, one-time wiped hard drive. SecureClean is a hard drive cleaner that specifically targets information caches on your computer that unnecessarily store financial and personal information that leads to identity theft.
Without removing any of your existing files and programs, SecureClean improves your computer performance and prevents identity theft.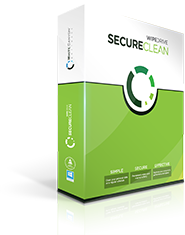 ---
WipeDrive SystemSaver
The world's only disk eraser that will save your Windows XP, Windows Vista, and Windows 7 operating system and programs like Microsoft Office while still cleaning your hard drive of unnecessary and harmful files. You get all of the benefits of WipeDrive, plus you retain your operating system.
---
MediaWiper
Erase USB drives, memory cards, removable hard disks, and even those ancient floppy disks you have sitting around. Removable media can present a significant security concern as they are normally separate from full system cleanings. Keep these problems under control with MediaWiper.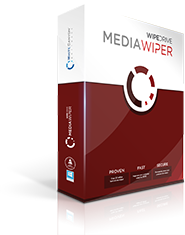 ---
Computer Maintenance Bundle
Regularly Maintain your personal computer system with a combination of these powerful tools that make it easier to ensure that what you want gone is gone and keep everything else.
Includes:
WipeDrive clear your hard drive and start completely over with a guarantee that everything will be erased.
SecureClean allows for selective file eraser, scheduled cleanings, and an integrated trash can to keep your system running better.
MediaWiper to keep all removable devices (USB drives, memory cards, etc.) clean unless they end up in the wrong hands.
WipeDrive:
SecureClean:
MediaWiper:

Subtotal:
Bundle Discount:
Your Cost Today: