Try It Today!
Get A Fully-Functional Version Of SystemSaver Pawn To Try Today For Free. Just Fill Out The Form Below.
Know

what's on the computer before you lend against it
See a full system-spec list of all hardware and software on the computer
Accurately value computers before issuing loans
Ensure that what the borrower tells you and the actual system specs match up
All the information you need is in one place
Process and appraise incoming computers quickly and efficiently
Clean

personal data before reselling the computer, fast
Prepare the computer for sale by permanently erasing all personal data while keeping the operating system and programs intact
Eliminate your borrower's risk of identity theft by erasing all personal data
Lower your risk of legal action due to identity theft
Remove all software passwords
Borrowers will be more comfortable knowing their personal data will be securely deleted if the computer is sold
Decrease the time to prepare computers for resale
Uses the same WipeDrive technology used by the U.S. Department of Defense
Grow

sales by showing the buyer what they're getting
Display a custom-branded wallpaper showing the computer's system specs
Increase computer resale value by leaving the OS and programs intact
Increase buyer satisfaction and decrease returns
Cleaned computers act and feel like new
Operating system and Programs act as though they've been freshly installed
Customers know exactly what they're buying
Customize

your computer display

We can customize what your potential buyers see when the computer is sitting on the shelf and display the computer's specifications. Not only will this make customers more likely to buy, but at higher price points too!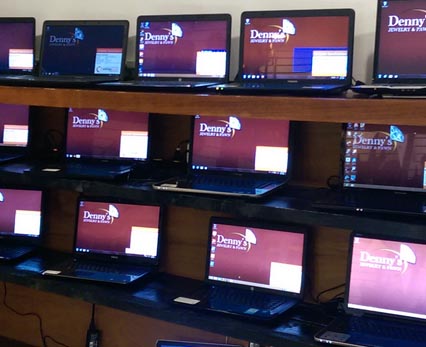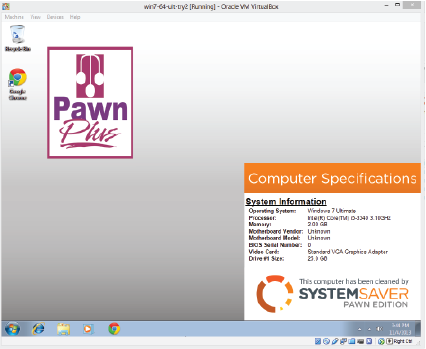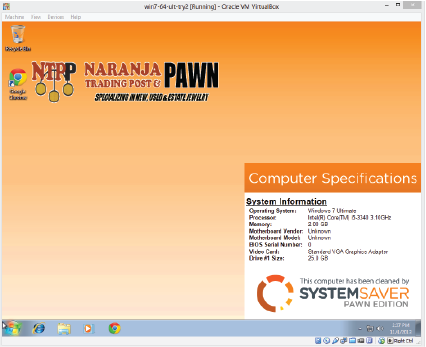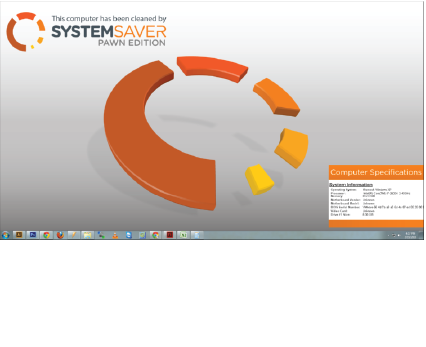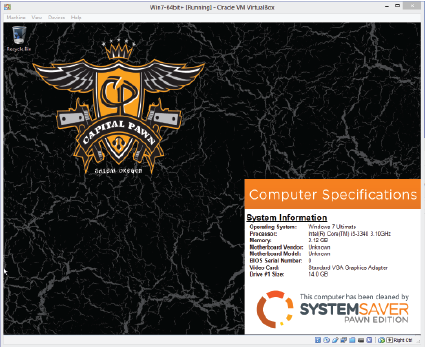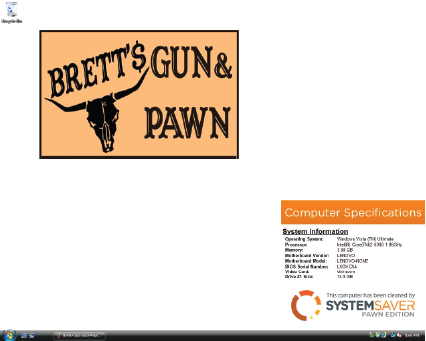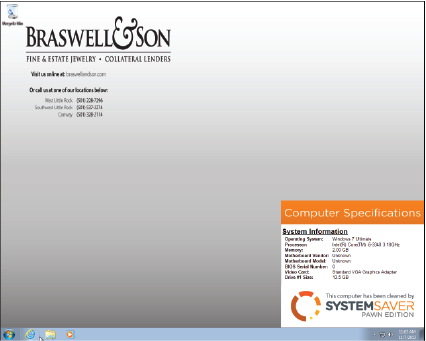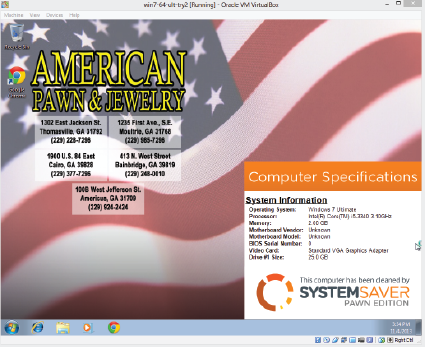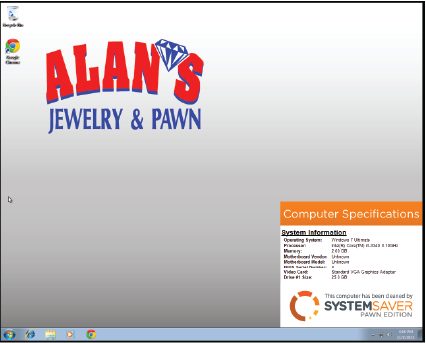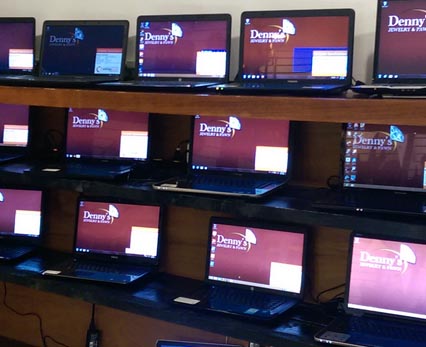 Testimonials

from real customers

Bob, Express Pawn and Gun
"I have to tell you - my customers really like seeing what's in the machine (from the system-spec wallpaper). I took in 22 laptops from our Potosi, Missouri store and have sold every one I've wiped. In fact we sold 5 in one day!"

Lane, Ace Buyer
"I can't say enough good about WhiteCanyon. When I bought a "bundle" they made a custom display with our logo that also displays all relevant computer specs for the customers to compare machines... FOR FREE! Looks totally professional, and we get tons of complements! If you're not using them and sell computers / cellphones & iPhone/iPads, you are seriously missing the boat!"

Jarrod, Mr. Pawn
"SystemSaver Pawn has been very important to my business. It has given the ability to consistently and reliably wipe personal data from pawned computers so that I have the confidence that all my shops are compliant with privacy laws. This also makes it easier to to resell computers because they're cleaned to be like new and the customer can see what they're getting."

Anton, E&B Pawn
"Prior to using SystemSaver we had to clean computers by hand which took time and employee resources. The software also personalizes each computer by adding our custom logo to the background. The result is more professional presentation and easier sales. Excellent product. SystemSaver helped address federal laws about information privacy by preventing identity theft from personal computers that were re-sold."

Johnnie, Swop Shop
"We are very pleased with SystemSaver Pawn. I highly recommend this product to any Pawn Shop or anyone who wants to remove personal information from a computer. I have no hesitation in offering out my name and number to anyone who would like to talk about our experience with SystemSaver Pawn. Customer satisfaction beyond compare!"

Denny's Jewelry Pawn
"In our state we have to remove all customer's information before we can resell the laptop. After the trial [of SystemSaver Pawn] we decided to buy the software. The WhiteCanyon staff walked us through the first clean and have helped us on a few more cleanings. It's nice to have the support from WhiteCanyon after you buy their product. We like the fact that after the cleaning takes place it will put our logo and the specs on the main screen. I would recommenced WhiteCanyon Software if you need to clean multiple laptops/computers."