Get In Touch
Fill Our The Form Below And We Will Contact You About How WipeDrive Can Best Meet Your Needs.
What We Can Do for Your ITAD

Highly Certified
WipeDrive has the highest industry certifications available and complies with NIST 800-88 standards giving you and your clients peace of mind.

Highly Customizable
WipeDrive software has over 100 custom configuration options allowing you to tailor it to your unique process flow.

High Volume Processing
One technician can process 100s of drives a day using our PXE network and dongle server capabilities.
Verifiable
VeriDrive provides independent verification of data sanitization to help you comply with NIST 800-88 standards.

Information Rich Output
Leverage WipeDrive's system specification data to help you appraise the value of your hardware and integrate with other systems.

Hardware Solutions
Need to process loose drives, do a direct attach, or have other hardware needs? We'll help you get a hardware configuration tailored to your needs.

High Compatibility
WipeDrive works with most hardware configurations. In addition, we'll help you set up an environment to improve compatibility.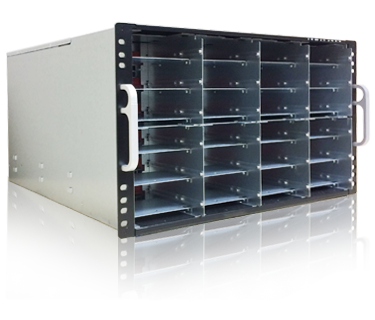 WipeDrive's FlexStation is the ultimate all in one solution for mass erasure of loose hard drives. No need to pick up a screwdriver or add caddys or trays, the FlexStation can handle up to 24 drives. Bays support 2.5" and 3.5" drives and is compliant with all major standards. FlexStation is Built to Last and can be up and running in minutes.

WipeDrive's Nomad is the ultimate all-in-one solution for onsite volume erasure of computers, laptops and servers. The Nomad provides the WipeDrive PXE Network Server, cabling and switches in one easy to transport caste. Enabling your techs to erase computers on-ste, anywhere they need to go.
Available in two sizes, allowing for simultaneous erasure of up to 15 or 30 computers.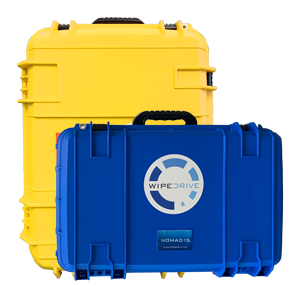 Strategic Advantages
Freedom to store audit reports in client preferred locations
Automate diagnostic and erasure processes for high volume processes
Pre-set configuration for PXE and Standalone
Integration into industry-leading ERP
Award-winning US and European-based Support Team
Compatibility with new NVMe and SSD technology
15+ Government compliant and custom overwrite patterns
Implementation of ATA-based secure erasure protocols
Reduce costs with User Training and WipeDrive Admin certification
Regulation compliant, hash-encrypted audit reports
ERP Intergration
The management of multiple electronic assets typically require a robust ERP system. ITAD's especially implement ERP systems to track their assets and resell their inventory. Integration provides faster throughput and efficient processing of IT assets to save on cost and provide higher margins. WipeDrive is certified compliant with multiple ERP systems, including Cyclution, Navision, IQ Reseller Makor, and ServiceNow.

IT Asset Disposition Vendors
The focus of the IT asset lifecycle has recently been focused on the secure disposal of data. Large corporations and government organizations have contracted with IT asset disposition providers to take possession of IT assets, wipe data, refurbish the devices and resale through direct or online customers.
WipeDrive Enterprise has established itself as a proven technology for the ITAD processing cycle and provides secure data sanitization for HDDs, SSDs and NVMe drives in workstations, servers and mobile devices. The solution incorporates ATA commands to achieve secure erasure on flash memory and performs at the highest speed in the industry.
WipeDrive Enterprise has received Certifications from NATO, Common Criteria EAL2+, NCSC, HIPAA and is compliant with GDPR, NIST, ISO, PCI DSS, SOX, GLBA and other regulations. And provides proven efficiencies to ITADs and AMS processing stages.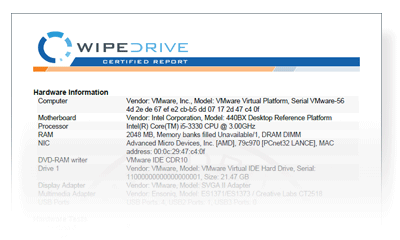 Tamper-Proof Audit Report
WipeDrive Enterprise provides a hash-encrypted, tamper-proof certificate for each drive wiped. The audit report can be saved in any format (PDF, XML, HTML, CSV, TXT and MSSQL/MySQL DB) and to any location. WipeDrive does not require a Command Console to be installed on your secure internal networks but provides you with the freedom to manage your deletion certificates and licenses as you request.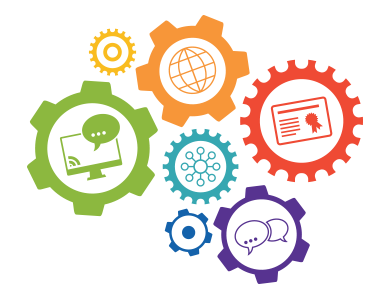 Certification, Training & Services
WhiteCanyon provides WipeDrive Admin I & II Certification, Organization Certification, User Training and Professional Services to ITADs. The Certification process provides individuals and organizations the ability to become proficient at the customizations and deployments of WipeDrive.
Team User Training for ITAD/AMS organizations improves the technician's implementation of WipeDrive. We've seen these trainings improve processes as technicians are able to call attention to process constraints. These trainings can be performed onsite or remotely.
WipeDrive can be modified to an ITAD/AMS current system operation. This modification may require Professional Services to make major changes to the WipeDrive architecture. For more information on Certification, Training and Services, please visit our Services.