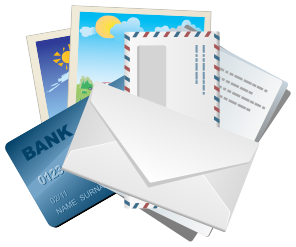 Keep Your Personal Data To Yourself
Make Sure You Maintain Control Of Your Story.
Before you give away or sell your old computer, have you thought about what might still be on there? Photos, browser histories, financial information and loads of other personal data. Just deleting files doesn't mean they are really gone. WipeDrive Home can give you the peace of mind that that data is gone for good, and help you keep your personal life, personal.
Interested In WipeDrive For Your Business Or Organization?
Securely and permanently erase data from storage devices with our highly certified software, and get the report to prove it.
How Can I Use WipeDrive Home?
Delete ALL The Data On Your Storage Drive Including Data, Programs And The Operating System

Need to sell or donate your computer?
WipeDrive will completely wipe hard drive data so you can do so safely.

Is your computer running slow?
WipeDrive will wipe hard drive data in preparation for a fresh install of your operating system and programs.

Is your computer infected?
WipeDrive will completely wipe out viruses, malware, and other dangerous infections.

Want to re-use your computer for another purpose or person?
WipeDrive will erase your personal data, programs and operating system and allow you to start over.
Comparison Home Vs. Enterprise
| | WipeDrive Home | WipeDrive Small Business | WipeDrive Enterprise |
| --- | --- | --- | --- |
| Delivery Method | ISO, EXE, USB (optional) | ISO, EXE, CD, USB, PXE | ISO, EXE, CD, USB, PXE |
| Erasure Standards | 3 | 20+ | 20+ |
| Uses WipeDrive's government-grade wiping technology | | | |
| Compatible with Windows, Mac OS, and Linux | | | |
| Regular Software Updates | | | |
| Common Criteria Certified | | | |
| Certified Erasure Report | | | |
| Bulk license purchasing | | | |
| RAID Disassembly & Overwriting | | | |
| Smart Test | | | |
| NCSC (National Cyber Security Centre) | | | |
| Global Technical Support | | | |
| Custom Build Options | | | |
| Wipe drives simultaneously | | | |
| Wipe computers remotely | | | |
| PXE network wiping support | | | |
| | | | |