Erasing Internet Activity
Google's recent privacy policy changes and the increased publicity given to hacker group attacks on major security firms have made protecting your identity online a hot topic. Why we should actively delete certain internet files is becoming apparent.
Your Internet activity and information provided to websites online is a big concern for digital security. Taking active steps to protect your identity online is important, as you may not be fully aware of how much sensitive information you're making freely available, or even what that information is..
Here at WhiteCanyon we focus on permanent data deletion as the best solution. After all, if it's truly gone then there isn't anything left to steal. Check out the information and solutions for removing:
Also, here are some expert recommendations on solutions to for protecting your identity online.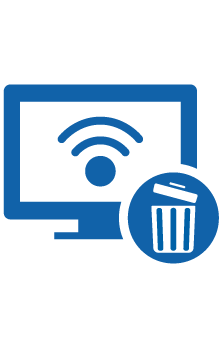 Erasing internet activity ensures that private information stays private.