The Most Highly Certified
WipeDrive is the world's most highly-certified data erasure software
WipeDrive software is the most highly-certified wiping technology on the planet. WipeDrive is the only data erasure tool that has been certified to meet the NIAP's (National Information Assurance Partnership) EAL 4+ Standard. This rigorous, costly, and time-consuming certification was created by the National Institute of Standards and Technology (NIST) and the National Security Agency (NSA) and is the most comprehensive certification currently available.
The World's Only EAL4+ Disk Wiping Software
WipeDrive is the only disk-wiping technology that:
Meets NIAP's EAL 4+ Standard
Is listed on the Armed Forces Approved Product List
Has passed rigorous tests performed by the U.S. Air Force on IT security and efficacy
Approved and Used by:








WipeDrive Certifications
WipeDrive's NIAP Certification means that it complies with all of the following U.S. and international disk wiping standards:
NIAP EAL 4+
US DoD 5220.22-M
NIST 800-88 REV 1 Compliant
Meets the Common Criteria Evaluation and Validation Scheme
HIPAA
FACTA standards
Sarbanes-Oxley
US Army AR380-19
US Air Force System Security Instruction 5020
US Navy Staff Office Publication P-5329-26
US National Computer Security Center TG-025
NATO NIAPC
GB HMG Infosec Standard #5 Baseline
GB HMG Infosec Standard #5 Enhanced
German VSITR
Australian Defense Signals Directorate ACSI-33(X0-PD)
Australian Defense Signals Directorate ACSI-33(X1-P-PD)
Canadian RCMP TSSIT OPS-II Standard Wipe
CIS GOST P50739-95
CSEC ITSG-06
Standard single pass overwrite
Why Is Certification Important
Certification vs. Compliance
There is a significant difference between software claiming to comply with standards and the National Security Agency (NSA) certifying compliance. We don't believe our customers should have to verify that our software does what we claim, so we are Certified by NIAP to EAL 4, higher than any other software wiping tool. This certification took over a year and cost literally hundreds of thousands of dollars, but they verify that WipeDrive works the way it is designed.
When you see wiping software that claims to "comply" with standards, all it means is that they believe they comply but there is no outside body that has independently verified and authenticated that they comply.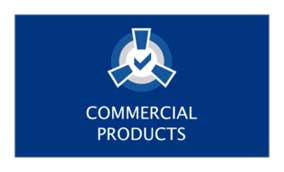 National Cyber Security Centre

(formerly CESG)
CPA Certification
The National Cyber Security Centre (NCSC) is the UK's authority on cyber security. The NCSC has access to some of the most sophisticated capabilities available to government. Their main purpose is to reduce the cyber security risk to the UK by improving its cyber security and cyber resilience.
NCSC uses CPA standards to evaluate commercial off-the-shelf products, and their developers, against published security and development standards.
A security product that passes assessment is awarded Foundation Grade certification. This means the product is proven to demonstrate good commercial security practice and is suitable for lower threat environments.