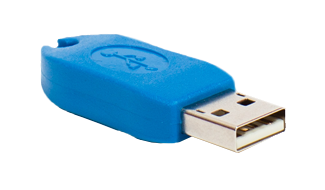 WipeDrive Small Business - USB Dongle
What is the USB dongle for?
Every time you wipe a hard drive, one usage license is deducted. If the computer you're wiping is connected to the Internet, your licenses will be deducted directly from your "cloud" account. If you don't have an Internet connection, you must transfer the licenses you want to use to your USB dongle and plug it into the computer you're wiping. The licenses will then be deducted directly from the USB dongle.
Need to purchase more than 20 wipes?
Call 801.224.2952 for bulk pricing.