Proper Data Cleaning: NIST 800-88
Published: Nov 19, 2019
Proper Data Cleaning For 2020: NIST 800-88
Featured Speaker: Nathan Jones, VP of Sales, WhiteCanyon Software
Date: Tuesday, December 17, 2019
Time: 11:00am ET; 8:00am PT - 60 minutes
Place: Online

For years, government agencies have processed their IT assets at the end of life by physically destroying workstations and server drives. This process is seen as 100% reliable for the destruction of data, but there is a cost to the lost drives since they cannot resell or donate them. In the last two years, higher costs for SSD and NVMe drives have made physical destruction both more expensive and an environmental travesty.
New data clearing technology and certifications for data sanitization provide agencies with a strategic alternative. Agencies are now able to securely erase data on platter-based, SSD and NVMe data-bearing devices. This can save agencies on cost and loss of resale value while also being environmentally sustainable.
Join WhiteCanyon Software for a webinar to learn more about the:
State of data sanitization in the Federal government
Cost Analysis between data erasure and physical destruction
New NIST 800-88 compliance requirements for the U.S. government
Environmental comparison between physical destruction and data erasure
Register today to make your IT asset retirement process efficient & sustainable!
carahsoft
Cary White
703-230-7505
carahsoft.com/whitecanyon-software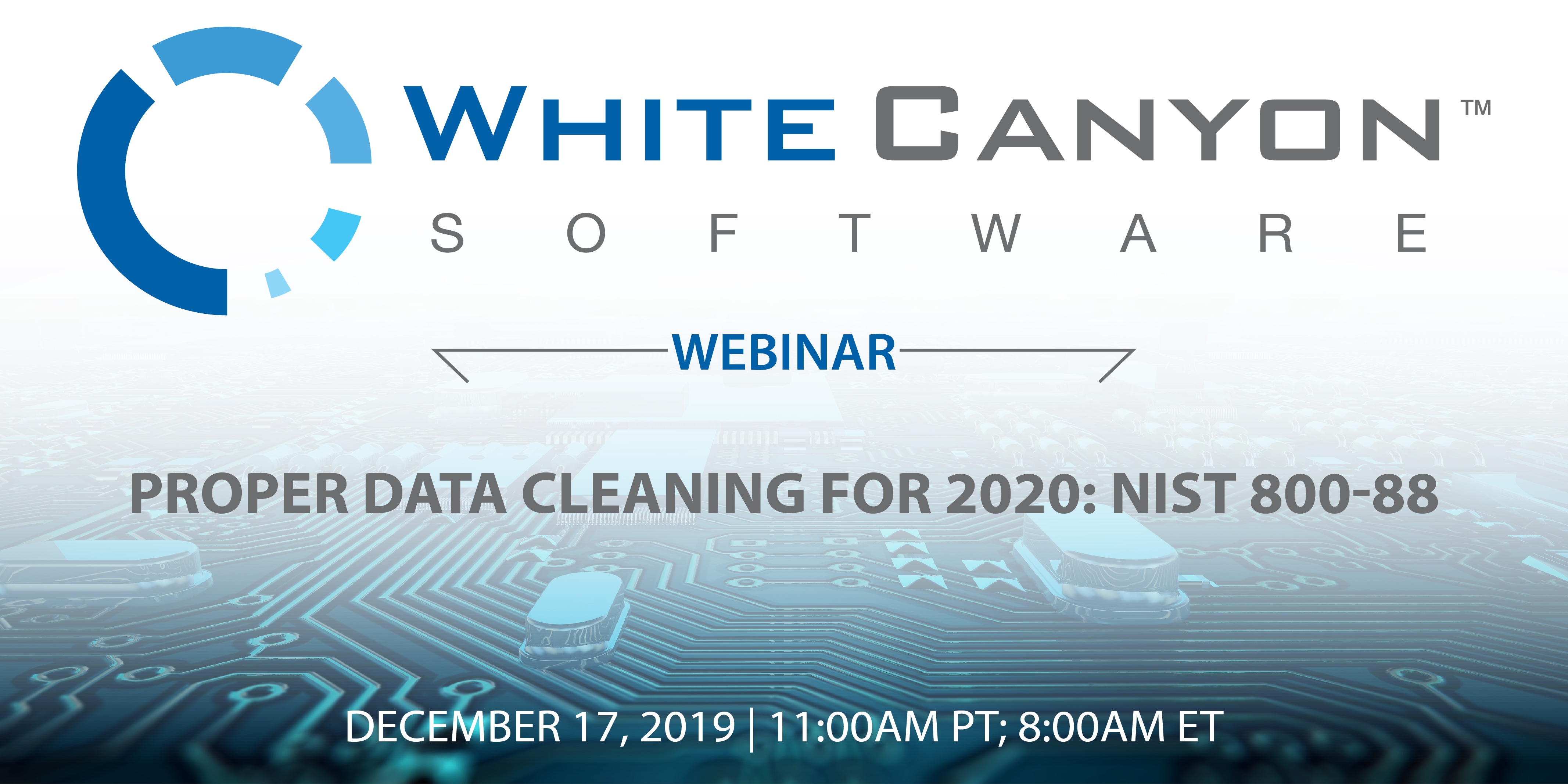 Tagged:
Data Cleaning, Data Erasure, Data Sanitization, webinar, NIST 800-88