Updated: Dec 10, 2019
How To Format A Hard Drive
For step-by-step instructions on how to format Windows computers, click here.
Need to know how to format a hard drive and start with a clean slate? Formatting a hard drive prepares the disk surface to accept and store data. It is important to format the hard drive before selling, donating, or returning a computer to an employer. Likewise, users can format a hard drive to remove viruses or errors and return a computer to its' "out of the box" settings.
Warning - Formatting hard drive information does not permanently erase the data. Even after a computer has been formatted, deleted files can be easily recovered. If you want to permanently wipe your hard drive by completely overwriting hard drive data, check out WipeDrive Home or WipeDrive Enterprise for business assets.
WipeDrive: Wipe All Data Before Formatting The Hard Drive
Deleted files can be recovered even after a hard drive has been formatted!
A recent study of 129 old hard drives (many of them formatted) revealed more than 5,000 credit card numbers, medical correspondences, love letters, pornography, bank account information, and other confidential data. To protect yourself from identity theft, erase ALL data before formatting a hard drive.
Do you need to know:
How to format a hard drive before selling or donating a computer.
How to format a hard drive to erase personal data before returning a computer to an employer.
How to format a hard drive to remove an operating system damaged by viruses or spyware.
How to format a hard drive in compliance with government regulations (including HIPAA).
How To Format A Hard Drive To Dod Specifications
Need advanced disk sanitization software to ensure maximum security? Format hard drives to US Department of Defense specifications with WipeDrive. WipeDrive is one of only five DoD approved products using the DoD 5220.22-M standard for disk sanitation. This standard involves far more than an ordinary hard drive format and includes multiple overwrites with random characters.
Learn How To Format A Hard Drive With WipeDrive
WipeDrive is an easy-to-use disk sanitizing tool that boots from a CD or floppy disk.
Wiping and formatting a hard drive is as easy as inserting the WipeDrive disk and restarting your system. WipeDrive will automatically load with prompts to help you securely wipe and format your hard drive to Department of Defense specifications.
Need to remove data from work computers?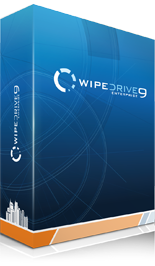 Securely wipes SSD, NVME, & Platter Drives
Audit ready wipe reports
Exceeds regulatory standards, helps you be compliant with HIPAA, PCI, GDPR and more
No Physical destruction so drives can be repurposed, donated or sold.