Clean Your Hard Drive
Clean your hard drive before you sell or donate it and protect your identity.
WipeDrive Home

Clean everything including your operating system and programs. After using WipeDrive Home your data will be impossible to recover, even with sophisticated forensic techniques.

More Details

System Saver Home

SystemSaver allows you to securely and permanently delete all the personal and company data while leaving the operating system and programs intact. It's perfect for reselling or reusing your computer for other purposes.

More Details

CBS News reported that every 79 seconds a thief hacks a computer, steals a victim's identity, and goes on a buying spree.
Without a clean hard drive you may become a victim of identity theft, America's fastest growing crime. Protect yourself with a clean hard drive before you sell, donate or dispose of your computer.
Clean your hard drive to prevent identity theft. Your hard drive is filled with pieces of your personal information that put you at risk. Passwords, banking information, and credit card numbers may be saved as temporary Internet files. Deleted files can be recovered with hundreds of recovery programs available on the Internet.
Histories of web sites visited, documents opened, and terms searched for are automatically recorded. To protect your privacy, clean your hard drive of all personal information with before it leaves your hands.
Most people are surprised at how much data is left needlessly stored on their systems. It is not uncommon to locate over 20,000 unneeded items. Clean hard drive data to prevent employers, family members, spyware, and viruses from accessing private information.
Internet Privacy:
Address Bar - Clean your hard drive of all URLs typed into the address bar.
Auto-Complete - Clean your hard drive stored Auto-Complete entries such as passwords, credit card numbers, and other information that could put you at risk.
Cache - Clean hard drive files stored in the Internet cache.
Cookies - Clean hard drive cookies that are used by many companies to log surfing patterns and obtain information for advertising purposes.
Deleted E-mails - Clean your hard drive of old e-mails still lingering on your computer.
Index.dat Files - Clean hard drive system files such as index.dat files that store Internet information including a record of web sites visited.
Search Terms - Clean your hard drive of search terms and keywords lists.
Windows Cleaning:
Autosave Documents - Clean your hard drive of Autosave files generated without your knowledge by programs such as Microsoft Word and Excel.
Deleted File Removal - Clean hard drive free space of deleted files and fragments that could be accessed with recovery software.
File Slack - Clean hard drive gaps between file clusters where pieces of previously stored information still exist.
Recently Opened Documents List - Clear the list of recently opened documents on the Start Menu.
Recycle Bin - Clean your hard drive of Recycle Bin files so that they cannot be restored.
Swap Files - Clean hard drive swap files that contain pieces of data from all programs running.
Temporary Files - Find and clean hard drive temporary files and folders.
US DoD 5220.22-M Approved - WipeDrive meets the US Department of Defense data removal standard.
Multiple Overwrites - Customize WipeDrive to clean hard drive data above the US DoD 5220.22-M standard.
Overwrite Verification - Clean hard drive data and verify that the data has been removed and overwritten.
Drag-and-Drop File Shredding - Clean hard drive data right from the desktop with a drag-and-drop file shredder.
Right Click File Removal - Remove files permanently with a right click file removal menu.
Additional Features:
Schedule Cleanings - Clean hard drive data daily, weekly, or at shutdown.
Password Protection - Password protection feature prevents unauthorized access.
Automatic Updates - Automatic updates allow you to clean your hard drive with the latest technology.
Clean Specific Files and Folders - Clean hard drive files with specified extensions automatically.
Multi-Drive Support - Clean hard drives, flash drives, floppy disks, zip disks, and other removable media.
WipeDrive - Remove The Data, Remove The Risk
Fill out the form below to request a free trial of WipeDrive Enterprise for your oranization today. Clean your hard drive with WipeDrive, because what's not there can't be stolen.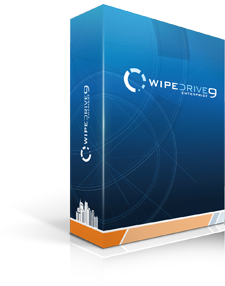 WipeDrive Enterprise Free Trial
When you submit this form, our representatives will contact you to learn more about your company's needs. If your contact information is invalid, we will not be able to contact you about the trial.
Need to remove data from work computers?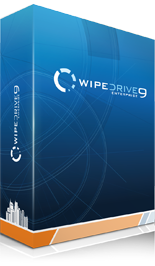 Securely wipes SSD, NVME, & Platter Drives
Audit ready wipe reports
Exceeds regulatory standards, helps you be compliant with HIPAA, PCI, GDPR and more
No Physical destruction so drives can be repurposed, donated or sold.